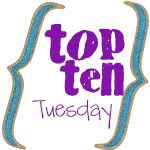 This past week, we've taken more pictures than we have in the last 6 months. Maybe that's an exaggeration. But the point still stands--we've been picture-taking fiends and it's all because of our new Canon EOS Rebel XS. We've saved and saved and drooled and dreamt about this for over a year. We're loving our new toy and hope to become quality photographers. It's always been a desire of mine to be a photographer. When I was young, I was constantly setting up poses and backdrops with my dolls, my stuffed animals, my sister. I'm so glad Kevin has helped me reclaim that dream. We're loving our shared hobby and hoping to achieve some goals of portraits, weddings, and more. In the meantime, here's what we've been up to-
1. Decorating the Tree.
3. Attending the Ladies' Christmas Tea.
This was the table I decorated--complete with China dishes and twigs from my yard.
4. Baking jumbo sized cookies with teens I love.
5. Going to Parades (and freezing to death with these two beautiful girls.)
6. Listening to Band Concerts.
(This was Michaela's--the first of 4 this month. She's one of my piano students too!)
7. Expressing my creativity with some really beautiful Christmas gifts. I'm really excited about showcasing them to everyone--especially you. I'm not sure I can wait until Christmas. :D

8. Keeping our old man cat from eating our fake Christmas tree.

9. Practicing a four part arrangement of Angels We Have Heard On High with our teens. They're pretty darn good, I must say.
8. Posting tons and tons of new, delicious recipes on my
other blog
. Seriously. You do NOT want to miss out on that goodness. Pumpkin pie. Chex mixes. Mashed potatoes. The perfect turkey. and (coming soon) jumbo chocolate chip cookies, buckeyes, and puppy chow.