On this Friday afternoon, I am finding joy in the little things. I'm an easy-to-please type of girl, but that doesn't mean I don't miss out on opportunities to be appreciative of those moments. Blessings came come in so many shapes and sizes--a friendship, the light from the window, a kitty's nuzzle, hand written notes.
new shoes
. yes they're strange looking, but they're an effort to run the way my body was created to run, without layers and layers of padding between me and the road. I have been out with them just once since they arrived last week (trying to take it slow like the directions say), but it was enjoyable. My calves were tired, but I felt good. Looking forward to the next opportunity.
a fan club. on my 10 mile run this morning with Sheryl, we passed by our friend, Debbie's, house and she was out on the front porch clapping, and cheering us on. It felt so good to hear that encouragement.
Aldi's Infuse/2. I love the pricetag ($0.69), the great taste, and the low calories (80 for 32 fluid ounces) of Aldi's version of Gatorade. It's perfect for post run electrolytes.
pancakes with my husband. I love when we can afford to really take a day off together. Fridays are our official off day, and we try to spend it wisely. Relaxing and enjoying an extra-special, indulgent breakfast is just plain good for the soul.
Between the post-run refueling and the Sabbath-rest my husband I have together, I am blessed.
What are you thankful for today?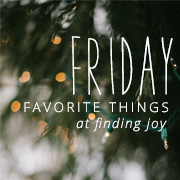 ----