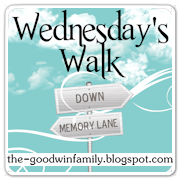 Watching all of the youth programming staff do their training and bonding this week,
my mind got all reminiscent on me.
I was instantly transported back in time.
Five years.
My first summer after my first year of college.
I never in a million years would have imagined spending even more time away from home.
At the beginning of the school year,
I knew i just had to make it 9 months and then I'd be home.
But then I got comfortable.
And I started dating this boy.
And he told me about this camp where he'd worked before.
He thought I'd be a great counselor.
I was totally freaked out by the prospect.
But before I knew it,
I was applying,
and interviewing.
And for 10 weeks I worked with unforgettable staff.
Friends I still keep in touch with.
People I wish lived next door.
And we made a great team as we spend 5 days and 4 nights each week with kids.
K-12th graders (depending on the camp.)
Those kids were our life.
It was the most challenging,
most incredible,
most memorable experience.
I wouldn't trade it for anything.
::our amazing counseling staff::
11 people in this photo are now married.
::three of us girls hanging with staff kids--Brian and Caleb::
And one of them is my brother in law. (Brian on the left)
::camp is crazy::
this is what happens when you let seven 13 year old girls have
free range of your hair with a full can of hairspray.
I heart her. And I love getting to hang out with her again this summer.
And check out my short hair.
::CRUD WAR!
water. flour. shaving cream. birdseed.
::group building training::
::with some of my girls on an evening hayride::
Thanks, Somerset, for teaching me so much
about who I am,
what I am capable of,
how to learn from others,
how to train and love and lead kids and teens.
Without this experience I wouldn't have had near the confidence to step into a youth pastor role.
It's incredible how one summer can affect so many lives.