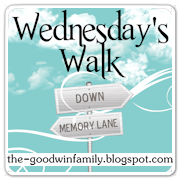 I think by now you understand that the four years I spent at Spring Arbor University were some of the most formation and more memorable years of my life.
People always told me that college were the best four years of their life.
I wasn't sure how that was possible.
High school was awesome for me.
And I had to leave home--5 hours from home--to experience this next stage of life.
But they were right.
It wasn't always peachy keen.
How could it be?
What with loads and loads of exegetical assignments
and living within 2 square feet of 30 other emotional girls.
That, my friends, is just craziness.
On May 17th, 2008 I walked across a stage in front of my peers and my family.
I accepted a diploma.
It was a bittersweet day.
I was thrilled to be finished!
But I was so saddened to be done.
And today I remember those days.
The Friday evening Baccalaureate.*
The Saturday morning Commencement.
And my last night living with my best girls.
*woah! I totally spelled that word correctly on the first try!
::Kevin and I receiving our award certificates and cords::
::walking into the plaza with my best friends::
This is an SAU tradition--
we said hello to college around the oak tree
as we all held a piece of commemorative ribbon.
And we said goodbye around the new plaza
as we held another piece of ribbon and a live branch of ivy
(to be planted and watched multiply--just as we would.)
::stealing a kiss::
::Dr. Ken Brewer was one of the professors to cut our ribbon::
He was the most influential mentor in both of our lives and performed our wedding 7 days later.
::My girls::
::Kevin and I with great friends Sarah and Caitlin::
::after the service we girls spent the evening packing our belongings
eating ice cream cake
and being crazy.
::Kevin's Dad--a Business office employee--gave the opening prayer over our commencement
I get a bit weepy experiencing those memories all over again.
Some days I wish I could have them back.
But most days I'm just thankful.
Thankful to all those people and circumstances that helped prepare me for where I am today.