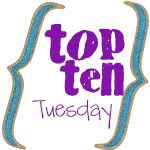 1. Yesterday, I baked chocolate chip cookies for
Tammy
--the winner of my giveaway from a few weeks ago. Yes, I realize that it's long overdue. I remembered last week that I had totally neglected this prize but Tammy was so gracious.
2. I may have eaten WAY too many of said chocolate chip cookies. In fact, I may have had cookies and cookies alone for lunch.
3. I ran outside at 8am. I do not enjoy waiting that long to exercise, but the stinking sun was just not wanting to rise any earlier. It was COLD. So cold, in fact, I didn't think I would make it. To think, I used to run in 15 degree weather in college. brrrrr.
4. The library just loaned me the brand new Jillian Michaels dvd--
Shred It with Weights
. I was scared, I'm not gonna lie. I've been beaten up by JM before, but I was thinking this would bring me to my death. I didn't have the kettlebell weight, so I used my wimpy hand weights. Surprisingly, I really liked the workout and it went by really fast. It wasn't as intense as I expected. Either that, or I'm just super in shape. Ehh. I'd place my bets on the fact that it was
level one
. I'll see how
level two
goes tomorrow morning.
5. I had a victory last night. I didn't eat anything after 8pm. That's my biggest problem--snacking in the evening. I eat wonderfully all day and after dinner I feel like I should reward myself with a bunch of crap. Or even if it's not "crap" it still doesn't need to happen. So last night, I withstood my temptations.*

*please ignore the fact that I had cookies for lunch when reading of this victory.
6. I have begun rehearsing the middle harmony of the song I have chosen to perform for special music with two of my talented friends. It's called
Before the Throne of Grace
. It's powerful. It's gorgeous. It's
really
difficult to learn this strange sounding mezzo soprano part.
7. While I was plucking out my notes on the piano, Butterscotch came up on the bench and sat on my lap. This was a HUGE moment for so many reasons. 1) He has been quite disdainful of me ever since
Maisy came to live with us
. 2) He hasn't sat on my lap since Maisy arrived. 3) He hasn't purred since Maisy arrived. 4) He has NEVER been anywhere near me when I'm playing the piano. (Yes, I just did a list within a list.)
8. We have really made a home here. I think it's official that this is our hometown because the librarians know us by name and have our books waiting for us when I walk in. We LOVE them and they love us. It's pretty awesome.
9. Along those same lines, the Aldi and local farm market employees also know me and chat it up with me often. I like that.
10. Last evening, we watched
Arsenic and Old Lace
. Kevin played a part in his high school's theatrical version of this classic Cary Grant film and he's wanted me to see it for some time. (He was the crazy nephew who thought he was Teddy Roosevelt, digs the Panama Canal in the cellar, and gets committed to the Happy Dale sanitarium in the end. Quite the character.) This was such a ridiculously awesome movie. My jaw dropped multiple times, I was cracking up, I was nervous. It evokes every part of your emotions--all without special effects or even mood music. Totally worth watching (multiple times.)